---
Want to perform better, deal with stress and live longer? Join our one-day men's mental health retreat on June 3, at The Lighthouse Retreat in Ras Al Khaimah.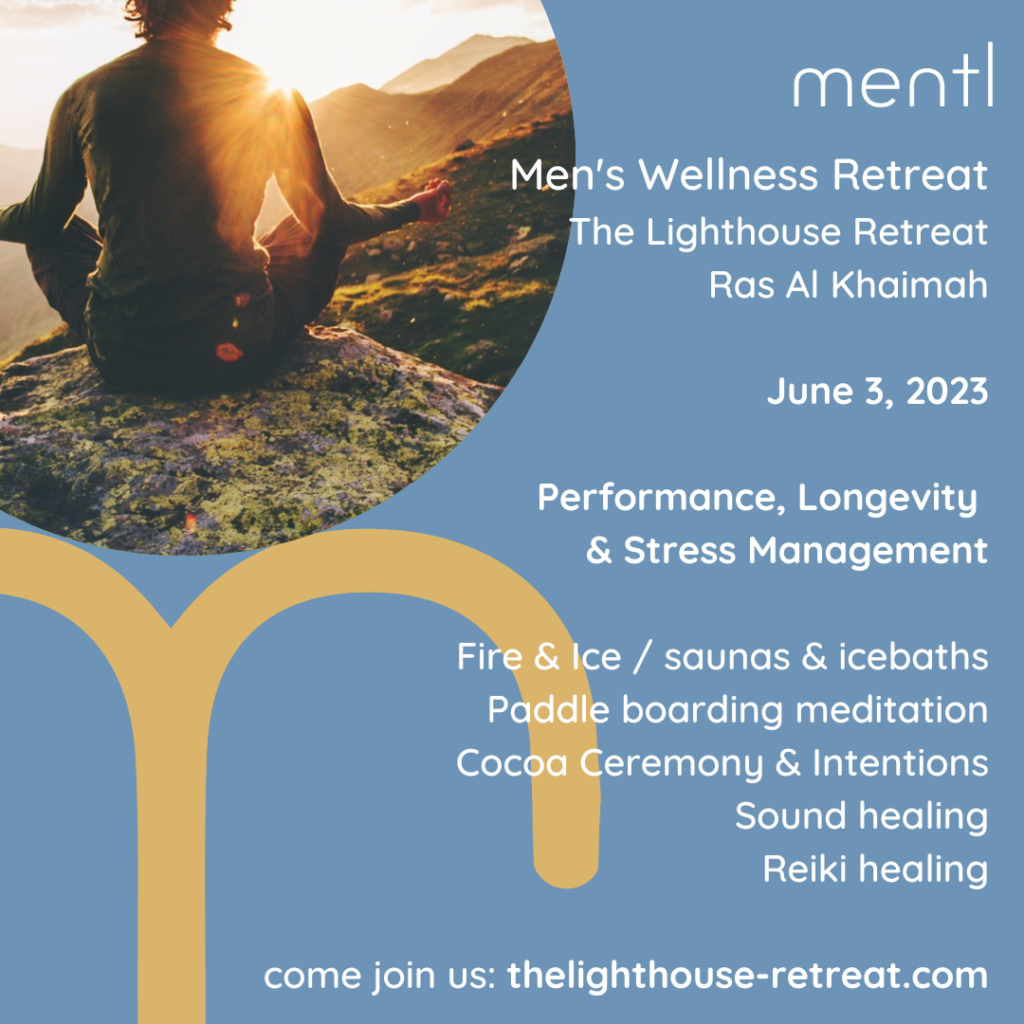 The full-day package costs AED1,250 – click HERE to book your spot
---
When Thor leans into his mental health you know guys it's time for us to take it seriously too.
Amid a growing mental crisis, mentl and The Lighthouse Retreat in Ras Al Khaimah are teaming up for a special 'Men's Mental Health Retreat' which dives into the secrets of longevity, performance and taming stress.
Today on 'the mentl space' we sit down by the sea with founder Simon Dunn to talk about the science behind wellness practices such as 'fire and ice', saunas and ice baths, featured in the recent Chris Hemsworth documentary Limitless, which will just a part of our three-day retreat.
To learn more and join us visit https://thelighthouse-retreat.com.or WhatsApp +971 55-5169101
Listen to the full podcast on your platform of choice.