---
Want to perform better, deal with stress and live longer? Join our one-day men's mental health retreat on June 3, at The Lighthouse Retreat in Ras Al Khaimah.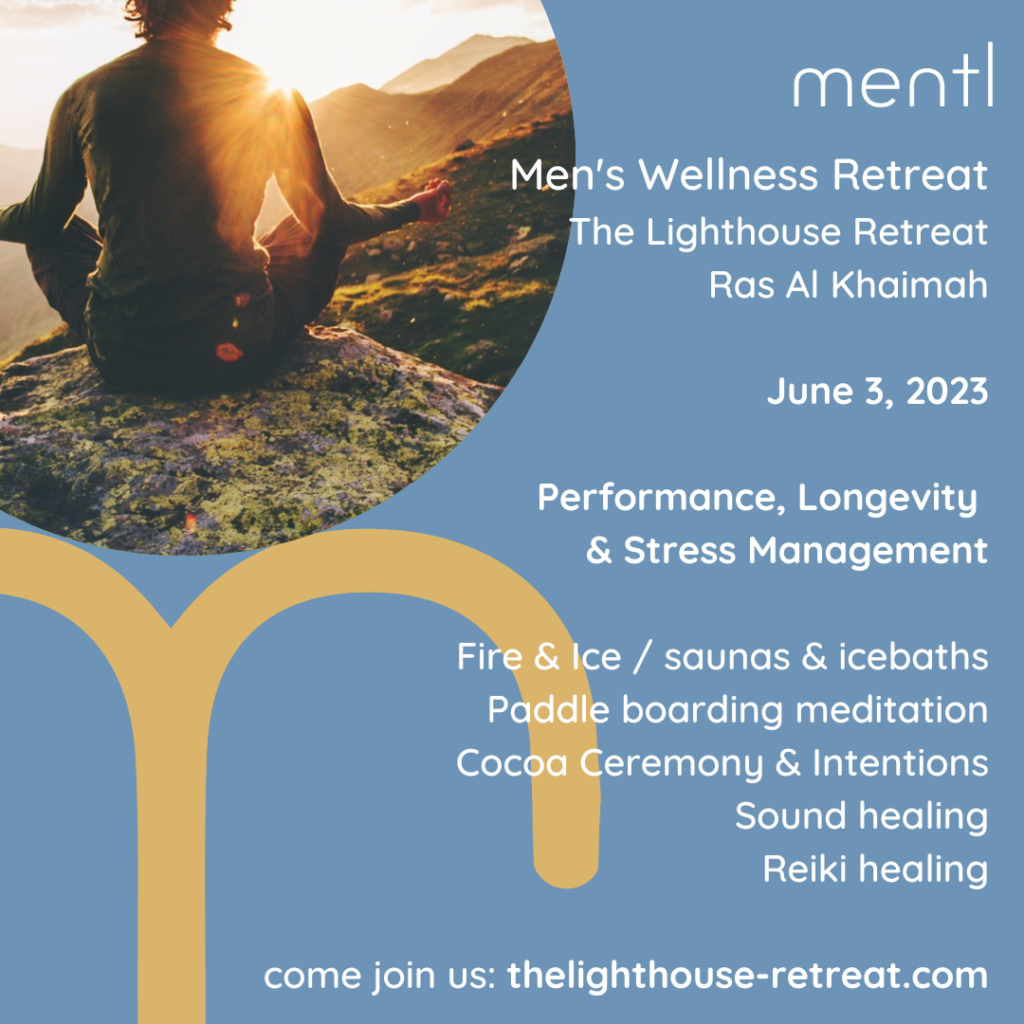 The full-day package costs AED1,250 – click HERE to book your spot
---
Does your stomach control your brain?
Well the science tells us that, in fact, what happens in your gut has a profound impact on your mental health.
In this episode of 'the mentl space', we explore fasting and diet with Simon Dunn, founder of The Lighthouse Retreat, as we look ahead to our Men's Mental Health Retreat, taking place on March 17 to 19.
Inspired by the recent Chris Hemsworth documentary Limitless, we talk diet, nutrition, and also focus on yoga, balance, and why even paddle boarding can help men feel fitter in body and mind.
All will feature in our compelling three-day retreat. Don't forget to check out our first episode with The Lighthouse Retreat which also explores 'fire and ice', the science behind saunas and icebaths, which also form part of the men's weekend.
To learn more and join us visit https://thelighthouse-retreat.com.or WhatsApp +971 55-5169101
Love listening to podcasts? Click here to listen on your platform of choice.