The question? "How long will it take to achieve gender equity?" If you talk to UN Women the answer is 286 years; if you talk to the World Economic Forum, the answer is 132 years.
Of course, either answer is unacceptable in a world striving for a more diverse and inclusive society. At best, it seems, women will have to wait more than a century before the gap begins to close in the world of work.
And yet, diversity and inclusion have been proven to provide companies with a competitive edge over their peers, and diverse teams have the power to unlock advancements through a wider range of perspectives and fresh ideas. Indeed, McKinsey & Co research in 2020 estimated gender equality could add $13 trillion to global GDP in 2030.
A key driver towards change is allyship, with men increasingly called on to put their foot down on the accelerator, particularly in industries long stereotyped as heavily male.
One such industry has been the automotive sector, but thankfully male allies are beginning to take up the charge to work with their female colleagues to move the needle on equity.
We sat down with Jack Uppal, President and Managing Director, General Motors Africa & Middle East, to discover his deeply personal journey to allyship and why it's vital to the future of the automotive industry.
Gallery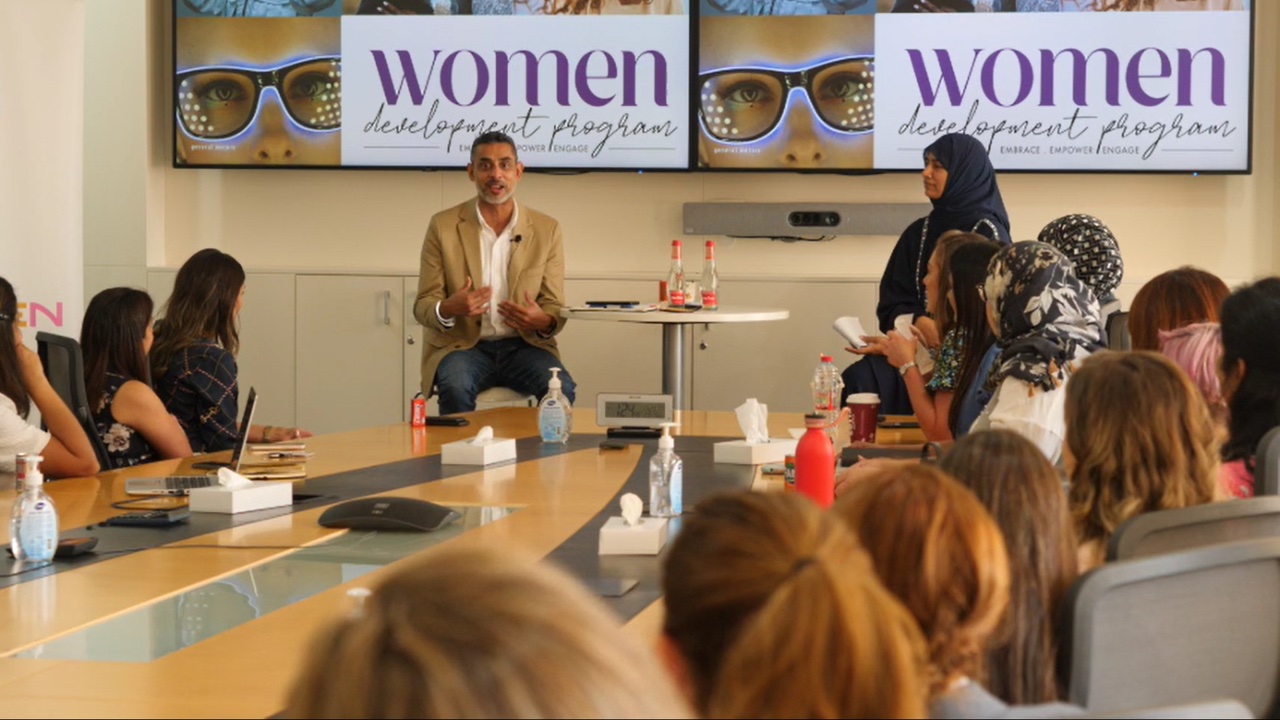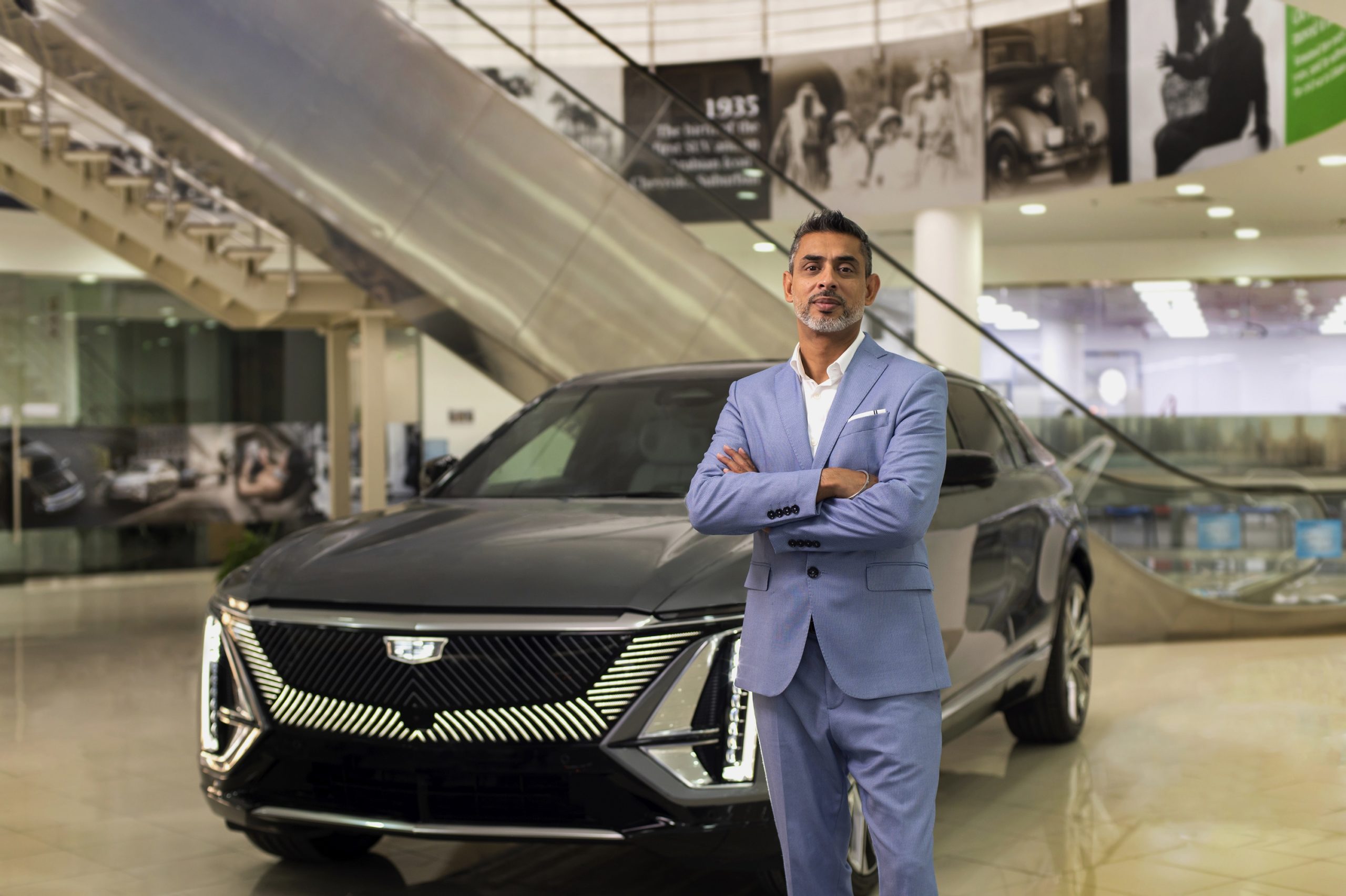 mentl:
To talk to the main topic, how are men within GM encouraged to embrace allyship?
Jack Uppal:
To meaningfully engage males in the gender, diversity, and inclusion effort, we must mitigate the barriers that distance men and diversifying the content we share to increase awareness of situations where we may be perpetuating bias.
At General Motors, we regularly host unconscious Bias Behavior trainings. This encourages open conversation on why we have different realities and how we can better account for these different experiences at work. The more we can keep an open mind, the more we are aware of our blind spots, and thus, we're better equipped to tackle them.
We also host monthly meetings with various cohorts from within the organization to encourage open dialogue and hold regular people development follow-up sessions. This often takes place with subject matter experts and external speakers to talk about mentoring, coaching and allyships.
Furthermore, our local Diversity, Equity, & Inclusion (DEI) committee focuses on nurturing an inclusive environment with long-term focused structures, policies and initiatives that support this culture. We have been backing our efforts in this space through several actions including working closely with the UAE Gender Balance Council since 2018 and have achieved the Gold Level of Gender Balance Excellence in 2021. Our recruitment drive is equally split between males and females, and we're proud to say that there is no pay gap between genders at General Motors.
mentl:
The theme of International Women's Day this year was Embracing Equity, what does that mean to you?
Jack Uppal:
To me, this means cultivating an environment where all individuals have an opportunity to fulfill their personal and professional goals.
I reflect on my life and how fortunate I have been to be surrounded by strong, empowered, and bold women. Be it my grandmother and my mother, both who grew up in different times and recognized that they should be given an opportunity, enabling them to thrive in their individual capacities and be meaningful contributors to the community. I have also been fortunate to have been mentored, coached, and led by more women than men in my 22-year career, both these perspectives have influenced and cemented my position as an ally on the topic of equity.
In the workplace, we need to identify and remove systemic barriers, sometimes even from within, that prevent individuals from accessing opportunities, resources, and recognition. To achieve this, we must provide tailored solutions to support those who may be affected by such barriers and continue to raise awareness and understanding to mitigate.
We also need to provide flexible work opportunities to create a positive bias to support those who need to balance personal and professional responsibilities, leading to accelerated career growth.
To create a truly inclusive culture requires a concerted effort from companies at all levels. It involves recognizing and challenging societal norms and biases, promoting diversity and inclusivity, and implementing policies that support all employees – regardless of their gender or other aspects of their identity.
mentl:
In business terms, what are the benefits for companies when they actively champion diversity?
Jack Uppal:
It has been proven, repeatedly, that fostering gender diversity drives greater business success and innovation, given the wider perspectives and ways of working brought to the table. When we embrace diversity, we give our people the opportunity to be their full selves at work, which ultimately results in a team of healthier and happier individuals.
Several studies conducted by the likes of the Wall Street Journal and McKinsey indicate that a diverse and inclusive cultures provide companies with a competitive edge over their peers. Essentially, diversity is an important driver of business innovation and creativity. Diverse teams have the power to unlock advancements through a wider range of perspectives, unique viewpoints, and a host of fresh ideas – all of which add value and innovation to decision-making and problem-solving. 
As someone who has lived in many countries, I have seen first-hand how diverse, inclusive teams create business value, driving organizational performance and resilience.
mentl:
How does GM promote diversity and inclusivity, in the automotive industry that has long been associated with men, and break down gender stereotypes?
Jack Uppal:
Historically, the automotive industry has been a male-dominated world, especially at the leadership and dealership level. However, we at General Motors continue to push to change this – starting from the very top with Mary Barra, the auto industry's first female CEO.
In 2020, Barra was ranked number six in Forbes Power Women List, and is widely regarded as the most consequential leader in today's auto business. Inspired by this, we are working to drive equity, evidenced by our female workforce currently accounting for 36% of our team in the Middle East. Across the board, over 31% of our managerial positions are held by women, a commitment that is cemented by our participation in the SDG 5 Pledge to Accelerate Gender Balance, by the UAE Gender Balance Council. To ensure this is a future that is extended to the next generation of talent, we are also keenly supporting STEM initiatives across the region, through our partnerships with Arab Youth Center, King Abdullah University of Science and Technology, giving a voice to the incoming cohort of employees.
The appointment of Sharon Nishi as the first female in GM to lead in the Middle East is a great example of our commitment to gender diversity and representation in the Middle East & Africa industry. This further adds to our already strong lineup of women in the workforce, holding senior leadership roles spanning multiple disciplines from Marketing to Compliance and comprising of chief officers and directors in GM AMEO HQ.
This also extends to GM dealerships in GCC, Levant and North Africa, representing a wide range of skill sets, where KSA and Kuwait have the highest volume of women in the workplace, following GM's Middle Eastern Headquarters in the UAE. One of our dealer partners, ALTAWKILAT in Saudi Arabia for instance; is setting an example for the industry with their all-female, multichannel Customer Engagement Center, staffed by 90 bilingual Saudi Arabian agents, providing a cutting-edge and enriching customer experience.
mentl:
What has been your journey with diversity, how has your life shaped your world view and your passion for diversity?
Jack Uppal:
My journey has been one of adventure and growth, taking me across borders and immersing me in a melting pot of cultures, languages, and perspectives.
From India to Canada, Dubai to Singapore, Delhi to China and now full circle back to the Middle East, each destination has provided me with an invaluable opportunity to interact with people from diverse backgrounds and learn from their experiences. This exposure to diversity has undoubtedly shaped my world view, instilling in me a deep appreciation for the value of inclusivity and respect for all individuals. It has shown me how different cultures approach work, communication, and relationships, broadening my understanding of the world and its many nuances.
As if that wasn't enough, working with General Motors for over two decades, and now leading the Africa & Middle East teams, our diverse team is a point of pride, especially as we make strides towards being the most inclusive company in the world.
At GM, we want to create a workplace that fosters growth, development, and innovation – this has reinforced my passion for promoting inclusivity in both my personal and professional life.